Windings.
Custom BLDC motor windings.
High-performance customized windings suitable with any SBLDC application.
Mirmex brings an unprecedented degree of design freedom to DC motor engineers. Motors are no longer limited by the shape or constant diameter of winding wires. Instead of building windings, wire by wire, we print patterns using a flexible material.
We can therefore customise geometries to your precise requirements.
Customizable length, diameter, thickness...

Fit-form-function compatible with your current mini motor.

Patent-pending topology for reducing the number of connectors.

Advanced topologies for Eddy current reduction, on-cycle optimization or extremely high precision.

Available in different classes for robust corrosion protection and/or autoclavable applications.

In production.
Note: these advanced windings are not suitable for low-cost motors (toys…).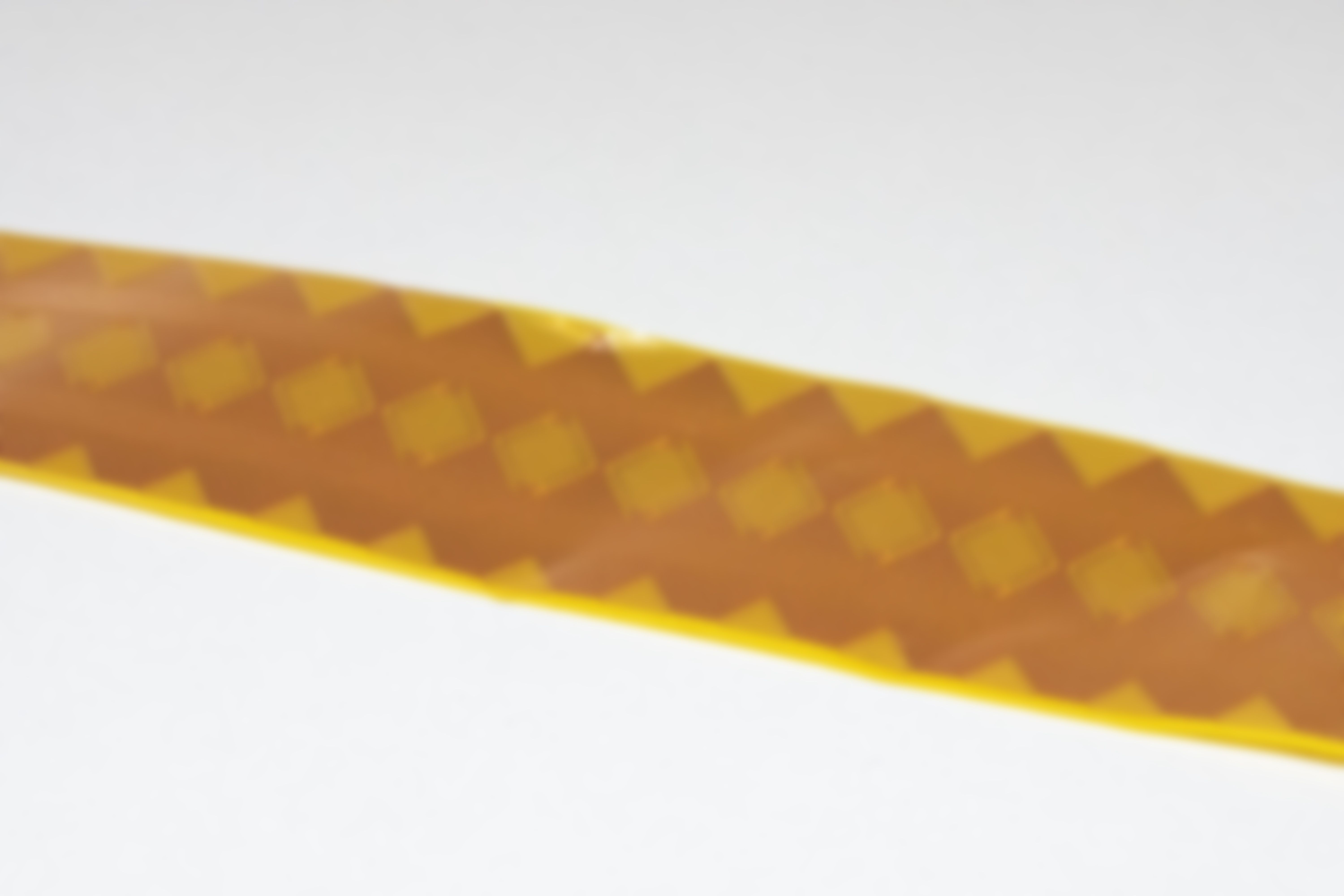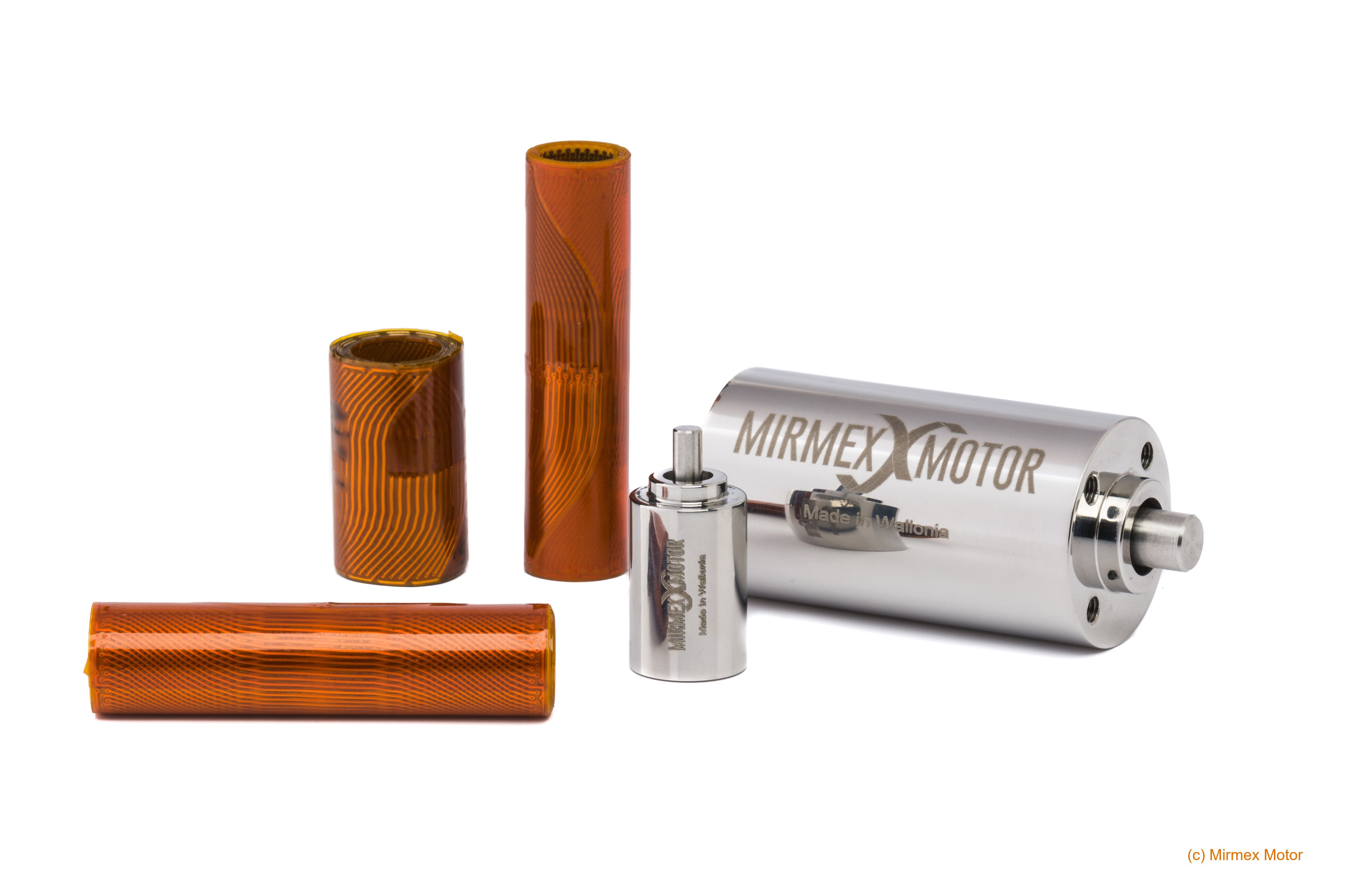 Micromotors.
Customized micromotors.
Best-in-class performance and unmatched flexibility in any shape and length.
Thanks to the innovative flexwinding technology, the Mirmex brushless micromotors
can be smaller in size and lighter in weight for a given torque.

are more dynamic and easily configurable in high pole- pair configurations.

have a longer lifetime and increased endurance because they do not overheat as quickly as standard motors.

take less time to assemble and can be fined-tuned until very late in the design process due to quick winding configuration iterations.

full motor electromagnetic modelization based on Mirmex's university-backed winding modelization software.

offer endless customisation opportunities.
Note: the motors are currently custom-made for our customers and not yet offered as standard off-the-shelf products. Please contact us if you want to be notified when our standard products are released.
Licencing.
Overcome barriers to entry.
Immediately integrate the patented Mirmex technnology into your OEM products.
Do you want to directly integrate the Mirmex winding technology into your existing motor applications? Technology licenses are available with global access to our IP portfolio.
Guaranteed performance to match or exceed the winding performance of top German, American, and Swiss vendors.

Access to Mirmex support engineers and modelization tools.

Immediately overcome the huge entry-barrier associated with high performance motor winding design.

Technology licenses available in most high-volume countries

Exclusive or non-exclusive licenses based on PhD-level IP in development since 2013.

Enforced by an IP protection fund and the Technology Transfer Office from a Belgian university managing 6.000 patents.

Suitable for brushless rotating, disk, flat, or linear motors applications.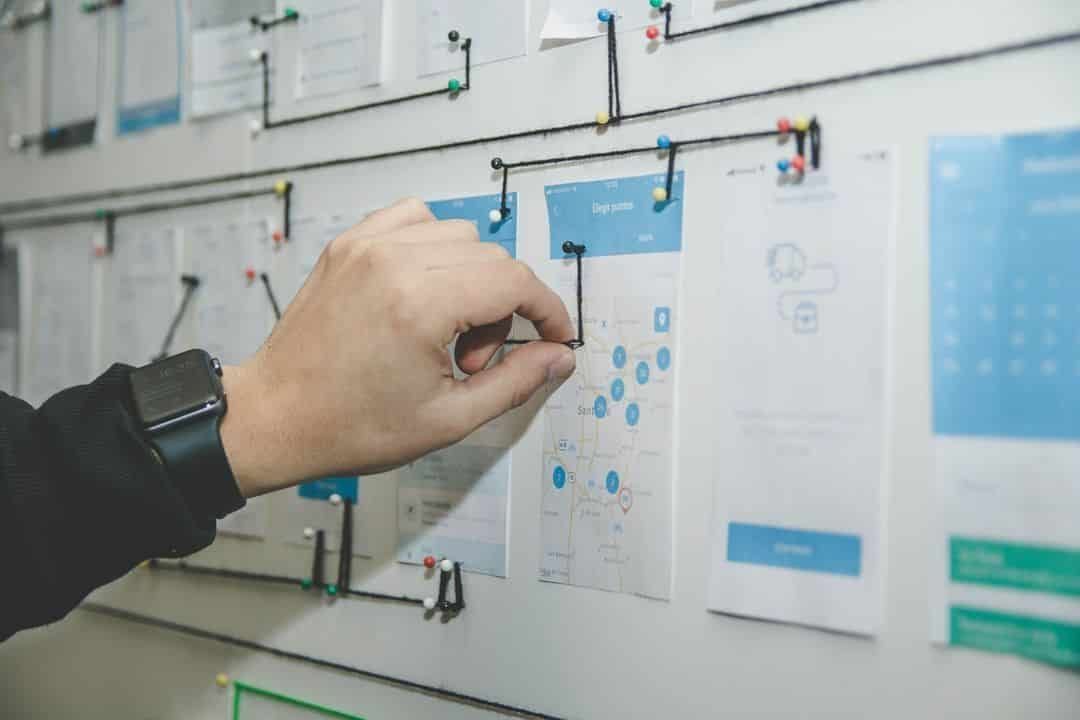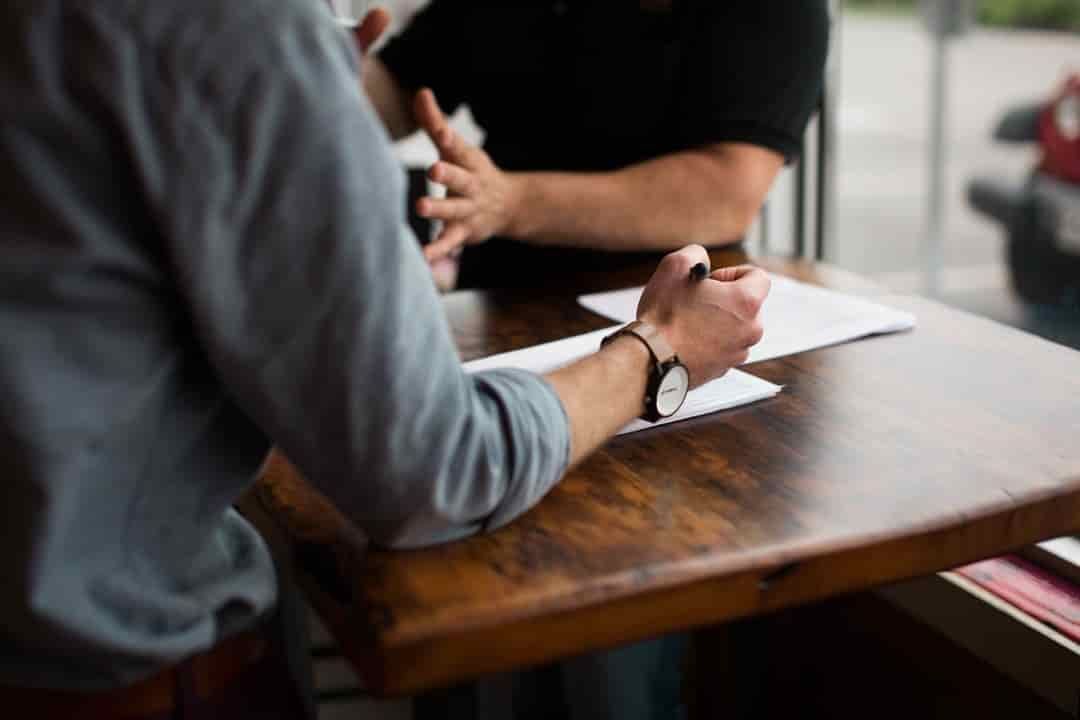 Consulting.
Expertise at your service.
Motor modelization and mechatronics consulting.
Get in touch to find out how our team and technology can help:
Modelization of the motor performance parameters (torque density, power at given nominal speed…).

Optimization and design of the winding copper tracks based on motor parameters (magnet material and height…).

Finite elements and analytical model of the magnetic effects.

Great support from english-speaking engineers passionated by motor design.

Consulting packages starting from as low as € 8.500.